PT2021B Raspberry Pi 4 Aluminum Case
Brand :

Waveshare

Product Code :

PT2021B

Availability :

In Stock
---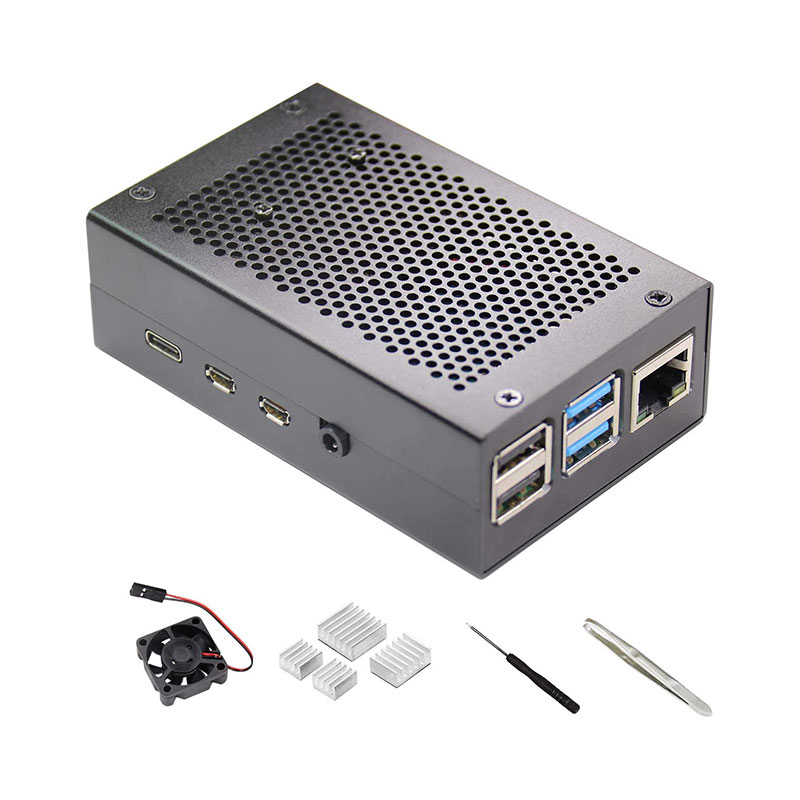 Specifications:
Material: Aluminum alloy
Color: Black
Compatible with: Raspberry Pi 4
This aluminum case has holes in the surface, perfectly supplying efficient cooling for the Raspberry Pi 4.
Packing List:
Aluminum alloy Case x 1pcs
Assembly screw x 1 set
Mini Cooling Fan x 1
Heatsink x 4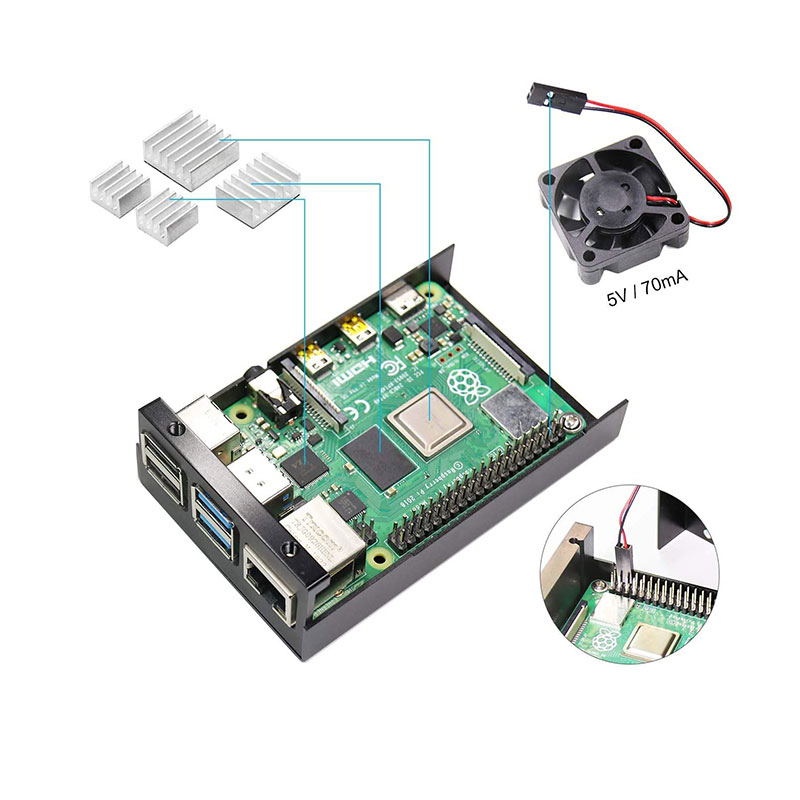 Note:
1. Raspberry Pi is not included.please check the sixth picture about how to assemble pi 4 case.
2. This Raspberry Pi 4 Aluminum Case with fan and 4 pcs Heat-Sinks with Thermal Conductive Adhesive Tape.
3.Due to the fast speed of the fan, the low noise generated in limited space may not be acceptable to some users.
if you are not satisfied with the high-speed fan, you can configure a 3V low-speed fan yourself, which can effectively reduce the noise.)
4. It is convenient to take the memory card with the specially equipped dice.
5. We recommend that you do not lock the screws tightly at first beginning. the screws can't be too tight,
because they can't move when they are tightened, which may cause other screws to be in wrong place.
6. If you have any other questions, please contact us in time, we will give you the most satisfactory solution.